An introducing About Merch by Amazon You Need To Know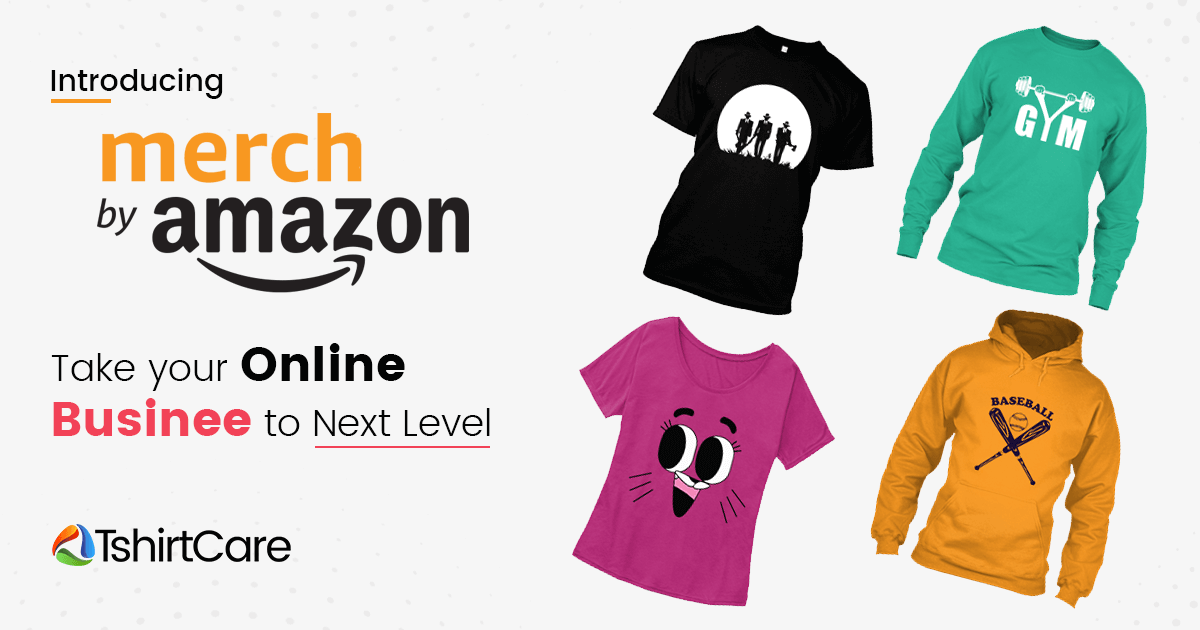 Sell your designs on the world's largest marketplace with no upfront investment or costs
How does it work?
Simply upload your artwork, choose a product type and color, set your price, and add a product description. We'll create a product page on Amazon.com and when customers buy your product, we'll handle production, shipping, and customer service — all with no upfront costs.
Set your own royalty
You control how much you make on each sale. Set your prices to be competitive and profitable.
No inventory risk
Don't worry about unsold stock. We'll print your product after each sale using world-class print technology.
Prime Shipping
All of our products are eligible for Prime Shipping so your customers can receive orders quickly.
Reach new customers
Your products will be available to hundreds of millions of customers.
Track your success
Use our analysis tools for insights on your best-selling designs and watch your revenue grow.
Merch by Amazon content creators include everyone from independent sellers to big brands.
Merch by Amazon, a new self-service program that enables mobile app developers – and other content creators – to increase revenue through the sale of branded t-shirts. You design the t-shirts, and Amazon produces, sells, and ships them. Merch by Amazon is a print-on-demand service. We produce only the t-shirts that your customers buy, so you don't have to worry about inventory or up-front costs. Amazon pays you a royalty for every t-shirt sold.
To get started, simply set up your Merch by Amazon account and upload the artwork for your t-shirt. We'll make your custom t-shirt available for sale worldwide on Amazon.com within hours. You can also promote your shirt in your apps (on Android, Fire OS, or iOS) and through your websites and social channels.
Merch by Amazon helps take your fans to the next level, by giving them a fun, new way to interact with your brand.
Want an invitation?
To be considered, please complete an application to tell us more about your background and experience.
Merch By Amazon is Amazon's new "print on demand" t-shirt / merchandise program that allows you to build an ongoing, residual income by simply uploading t-shirt designs and then letting Amazon do what it does best – sell them for you!
Although Merch By Amazon was originally designed to be for app developers, savvy Amazon sellers immediately caught on to the incredible opportunity that it provides that average person.
Merch by Amazon is invitation-only at this time
---